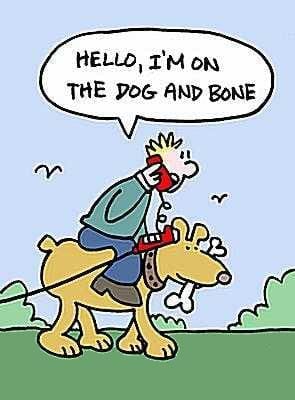 Cockney Rhyming Slang is a part of the English language that many English learners may not be familiar with.  In English, a slang word is a word that isn't really considered to be standard English but is something that many people continue to use nonetheless.
Cockney rhyming slang first started to appear on the streets of the East End of London during the 19th century and was primarily used as a secret language through which criminals could communicate with one another without being understood by the police.  However, despite its origins, it has remained popular with all people in that area of the country and is still very much in use today.  People who use these slang expressions generally substitute one word with two or more words that rhyme with the original word to speak in some type of code.  Only people who are familiar with Cockney Rhyming Slang would be able to truly understand what the person is actually talking about.
Confused?  Let's have a bit of fun.